Surprising results in a crowded market
With the growth of Uber and Lyft, car service companies are under added pressure to find customers and keep their slice of an increasingly crowded market. Using Google Ads is a great choice of advertising for limousine companies and car services, because it allows them to show their ads only to people who are actively searching for their services in Google.
We recently created a new Google Ads account for a limo company in Long Island, New York — which is a highly competitive market. But despite the plethora of such companies in that area (which is part of the NYC metropolitan area), we found that there was surprisingly little competition from other advertisers. This allowed us to consistently run ads at the top of search results, for a surprisingly low cost per click (CPC).
Here are some of our findings and tips for other car service companies who are considering using Google Ads to advertise their business.
Car services vs. limousines
Right off the bat, it's important to create a distinction between car services and limousine rentals, because the two services can mean completely different things, though they sometimes overlap.
Searches for limousine services tend to be those who are looking for an actual limousine (stretch limo, antique limo, SUV limo, party bus, etc.) for a special occasion, such as a wedding or prom, often weeks in advance.
Searches for car services can also be people looking for a town car limo, but more often than not, they tend to be people who need a car right now (particularly in a population-dense area, like New York).
The difference is a pretty big deal when it comes to your Google Ads. The audiences can be quite different, so you definitely want to give them their own ad groups and ads.
Fun with ad groups
Based on this advertiser's business, we created several ad groups to differentiate between his core services. This allowed us to gauge search volume for various keywords and adjust bids as needed to focus on the services that deliver the highest ROI.
We broke down the account into these ad groups:
Limousines (general): Keywords for "limo company," "limousine rental," etc.
Wedding limos: Keywords for "wedding limousines," "wedding car," and similar
Prom limos: Keywords for prom-related limo searches
Car service (general): Keywords for "car service," etc.
Airport car service: More targeted for people searching for airport car service,  "JFK car service," etc.
Hello, call-only ads!
The nature of searches for "car service" make them perfect for call-only ads and extensions. People searching for these terms often need the service right now.
Put yourself in the shoes of a potential customer …
It's 1 a.m. in Queens. You've had a late night with friends. Maybe you're a little tipsy. You're at the bar, you want to get home ASAP, and you don't feel like taking the train.
So what do you do? You whip out your phone, search for "car service" and probably click on one of the first results. The faster someone can send you a car, the better.
Our client provides 24/7 service, so he was willing to run ads at any time of day or night. With call-only ads, we were able to remove some of the "friction" between the customer and client — one tap of the ad connected them by phone immediately. Also, we included some identifiers in the headline, like "Tap to Dial" and "NYC Car Service Hotline," to emphasize that tapping the ad would dial instantly. This helps reduce the risk of a wasted click on those who hang up instantly, not expecting the ad to start dialing.
Driving ROI higher
One disadvantage of targeting searches for "car service" is that the people searching are often just looking for a quick, one-time ride. For drivers, these kinds of jobs don't pay nearly as much as a several-hour booking, like a wedding, holiday party or corporate meeting.
So, depending on your goals, it might make more sense to reduce bids for certain "car service" keywords or put your entire budget toward the higher-ROI jobs, like limousine services.
Negative keywords
Now, let's focus on the search terms you don't want to generate your ads.
For starters, there's the usual list of culprits, like terms related to "jobs," "salary," "how to become," and so on. You don't want any clicks from people searching for something like "limousine company job listings." So, you'll want to add those as negative keywords.
Additionally, if you're looking to weed out some of the lower-paying services, consider adding terms like "taxi service" and "cabs." Those are more likely to be people who need a ride somewhere and are looking for the cheapest option possible. (Also, depending on the city, there may be regulations against marketing yourself as a taxi company if you're not a registered taxi company.)
Free wine and cheese?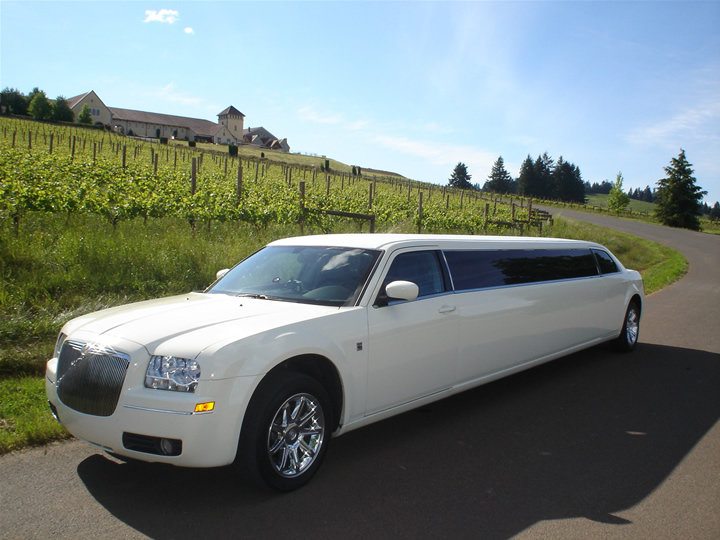 Yes, please!
Beyond the search terms we've covered above, our client was also looking to cash in on the popularity of wine tours in North Fork and surrounding areas of Long Island. While there are plenty of ways to go about this (beyond a search campaign), we decided to put a small portion of the budget towards searches like "wine tour limousine," "limousine rentals for wine tours," and so on.
To sweeten the appeal (and make the ads more compelling), he offered customers free wine and cheese to accompany them on the tour.
As expected, these ads had very good click-through rates, and good conversion rates, despite the limited budget.
Tip: At the launch of the campaign, the client did not have a wine-tour-specific landing page, though we strongly suggest creating one if you're going to create ads for a specialized service like this. A unique landing page will make it more relevant to the user's search and earn you a higher quality score from Google (which can improve your ad position for the bid).
Don't forget the party bus
This particular client doesn't offer a party bus, but limo companies who do should absolutely target those keywords with its own ad group, ads and landing page. Party buses are a high-ticket service (and a very specific one), which makes them perfect for Google Ads.
To make the ads even more relevant, add occasion- or location-specific terms, such as "Atlantic City party bus," "party bus for bachelor / bachelorette party," bar crawl, football, and so on.
The same goes for any other unique cars and limos that people might be looking for:
Antique cars
SUV limousines
Escalade limos & Hummers
Classic cars
Rolls Royce
And of course the all-time favorite: stretch limousine
Speaking of stretch limos, if you have multiple styles and sizes, you should absolutely create a dedicated landing page that highlights them all.
Location is key
Our client had specific requirements for where he wanted his ads to appear. After all, in the car service business, the return on a booking can vary widely depending on where the rider is located, even if you're billing by mileage. If you're going to place ads, you might as well run them only in the locations that make the most sense for your business. As our client told us, he didn't want to be driving out to the Bronx in the middle of the night — a long haul from Long Island — so he didn't want any wasted clicks on people searching from there.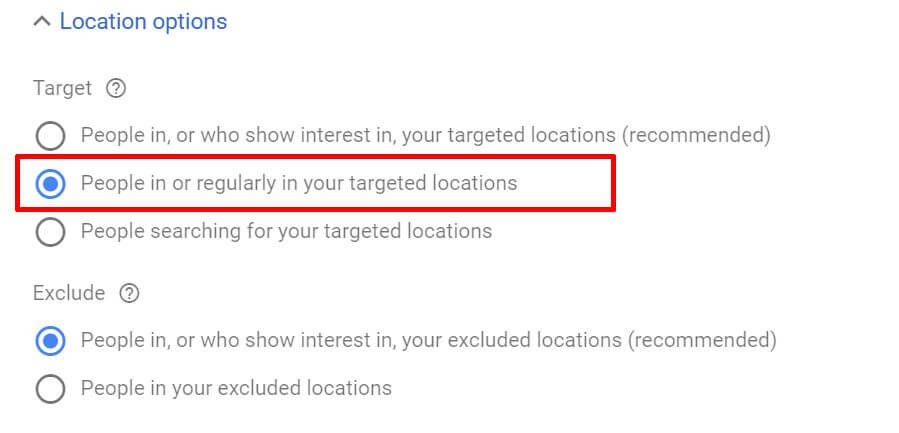 On our end, this meant using a few different location options within Google Ads:
Searches within a radius (miles) from the business location
Searches within specific zip codes
Those are simple settings you can configure within "Locations." Every business, regardless of industry, should be using these settings to focus on their specific service area.
What about the call to action?
No need to overthink it here. You want people to "call now" or "fill out the form."
Even better, you want people to "book now." Whether you have an online ordering system or not, add some urgency to the ad copy. Let them know that reservations go fast, so they need to book right away (which is often true for busy limousine companies, especially in the New York area).
For car-specific ads, experiment with other CTAs, like "Reserve Yours Now," "Book Your Dream Limo Today," "Reserve Before Midnight," etc. — The idea isn't just to add urgency. You want people to feel like that gorgeous car they want is already theirs — they just need to put their name on it, before it's too late. (This is Marketing & Copywriting 101.)
Tracking conversions
There are numerous types of conversions you could define if you wanted to create a working sales funnel (and you absolutely should). But for our purposes, we are primarily focused on tracking the people who actually call the business or fill out the form. This gives us three core types of conversions:
Leads from form submission: People who clicked an ad and then filled out a form on the website for more information.
Calls from ads: People who clicked a call-only ad or call extension, calling the business directly (bypassing the website).
Calls from website: People who clicked the ad and then called the phone number on the site (via a dynamically generated Google forwarding number that tracks the conversion in Google Ads).
If you have an online reservation system (our client doesn't), you should absolutely track those conversions too. If you have an email newsletter or anything to offer people who simply want to subscribe, you should capture those too, so you can stay in touch with them over time. Consider a pop-up offering a discount off their first booking when they subscribe.
Need help? Let us know.
If you need help with Google Advertising for your limo company or car service, contact our experts at MarlinSEM. Request our pricing for a quick overview, or email Mike Marlin at mike@marlinsem [dot] com.