Affordable packages, based on your budget
We offer 4 straightforward monthly pricing packages to fit the needs of most small businesses. Each package includes our monthly management fee and your monthly ad spend (the amount you spend on clicks). No matter which package you choose, our job is to maximize the results from your advertising budget.
Starter
when you spend up to $499/mo. on ad clicks
Free setup
Basic
when you spend $500-$1,499/mo. on ad clicks
Free setup
Premium
when you spend $1,500-$3,999/mo. on ad clicks
Free setup
Elite
when you spend $4,000/mo. or more on ad clicks
Free setup
Customize any package
These packages are only a guide. You can set any budget you wish, and we'll adjust our management fee accordingly. As you spend more on clicks, the rate (%) of our management fee decreases.
What's included?
Each package includes a range of services that we perform on your account each month. A larger ad budget, for example, enables us to create more ad versions, create ad extensions, launch remarketing campaigns, customize your bid strategy and make other optimizations. Ongoing management is vital to a successful Google Ads campaign.
Writing & testing of numerous ad versions

Keyword analysis and targeting customization

Proper campaign structure

Ongoing monitoring and optimization

Conversion setup & tracking (when applicable)

Monthly reports by email or phone

Customized cost control strategies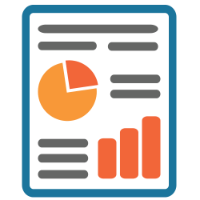 Lowest management fee in the industry
Our Starter package is perfect for small businesses with limited advertising budgets. Our management fee for that package is only $145 — among the lowest in the industry.
We set our fees based on a percentage of your monthly ad spend: a higher budget allows us to spend more time on your account, taking advantage of more features within the Google Ads platform. Our job is to show you the value of Google advertising and deliver a greater return on investment as your budget grows.
Google will charge your credit card for the ad clicks. These charges occur periodically when you hit certain thresholds, calculated based on your ad spend budget.

We charge a small management fee to build and manage your account. This is a flat monthly fee, separate from Google's ad click costs.
How our service can pay for itself
This example illustrates how our optimizations can produce far greater results, even when the total spending is the same. (Performance will vary.)
DO IT YOURSELF (Example)
$450 in ad clicks
$2.53 per click (DIY – unoptimized)
177 clicks
7 conversions
Total cost: $450
WE DO IT FOR YOU
$355 in ad clicks + $95 mgt fee
$0.89 per click (optimized)
398 clicks
14 conversions
Total cost: $450
How much do clicks cost?
Google determines your "cost per click" (CPC) based on a number of factors. Google Ads is an auction-based advertising platform. The highest bidder for a keyword phrase wins the top spot. But the cost of each click is also determined by the quality of your ads and your account settings. This is why it's vital to use experienced Google advertising professionals who can generate the best results for the lowest possible cost.